About
US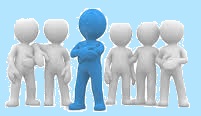 Services, Products and Management Consultants (SPMC-Pakistan), is an environmental services consulting firm based in Karachi, Pakistan. We provide environmental engineering management services and products.
Our project teams comprise of well qualified civil, chemical, environmental engineers, lawyers and scientists specializing in environmental assessment, waste water engineering, structurl engineering, geotechnical field investigation, HSE supervision, ecology, geology, sociology, finance etc. We also have teams specializing in AutoCAD and Geographic Information Systems.
We provide engineering design consultancy services, software development / products, Environmental Planning and Mitigation Consultancy to its clients for improving its environmental performances, legal compliance, efficient use of resources such as water, steam, natural gas, chemical use and energy conservation & productivity enhancement at their organizations.
SPMC-Pakistan aims to to deliver best and cost effective environmental engineering and management solutions! We are facilitating our esteemed clients demonstrate compliance with applicable environmental laws by being a socially responsible organization as well as improve their business productivity and revenue streams.
Download SPMCpk.com brochure here
Updated Company Profile and Services Offered by SPMC Environmental Consultants